45 municipalities, 13 embassies, La Moneda, the Senate and the Prosecutor's Office join the Rainbow Campaign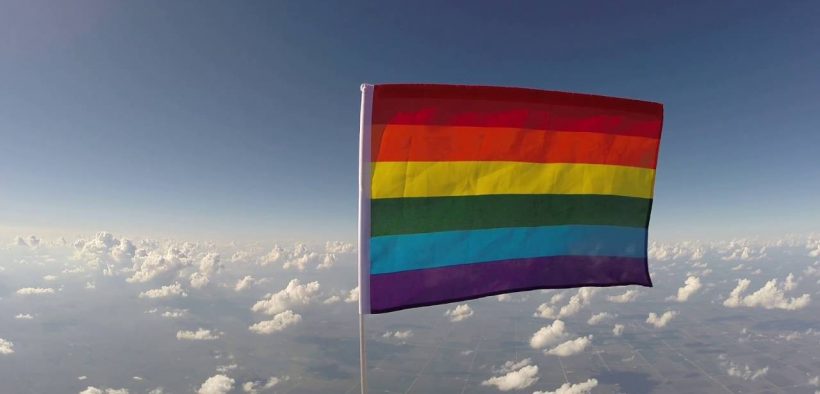 The institutions will raise the flag of diversity, illuminate their buildings and/or develop campaigns in the framework of the International Day against Homophobia and Transphobia that the Movilh celebrates since 2005 in Chile.
---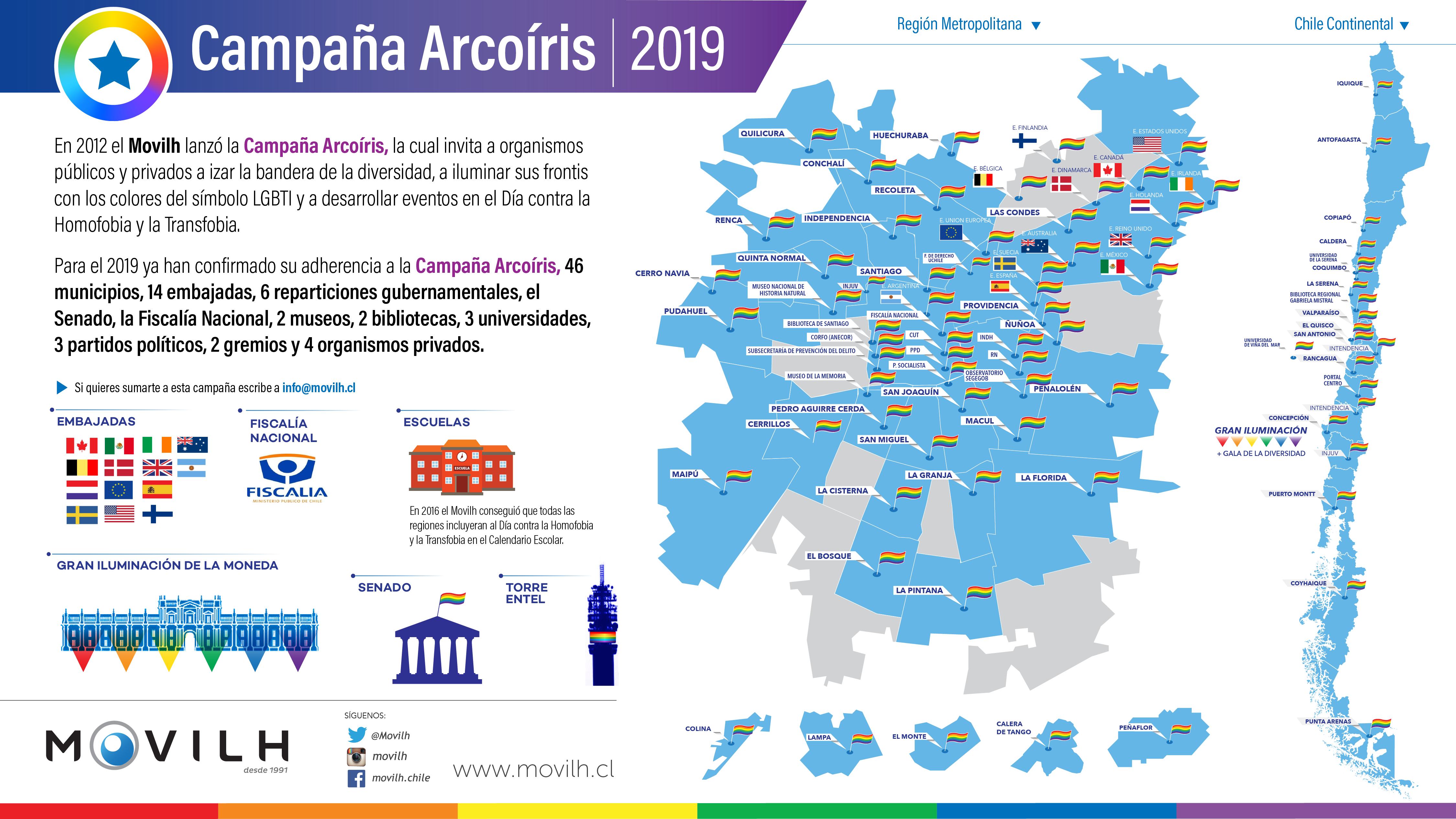 For the first time, the Senate, the National Prosecutor's Office and the National Association of Corfo Employees (Anecor) have joined the "Rainbow Campaign" organized every year by the Movement for Homosexual Integration and Liberation on the occasion of the International Day Against Homophobia and the Transfobia, while La Moneda will illuminate its front with the LGBTI colors for the fourth consecutive year.
Fundación Iguales announced the results of Equidad CL 2019 to raise awareness of the most inclusive companies for sexual and gender diversity. Here we tell you what it is about. #Idahotb
The Canadian Embassy in Chile launched a Social Media campaign to raise awareness around the Day.
Todo Mejora Chile participated in a talk about violence against LGBTI people organized by the Municipality of Pudahuel where they presented on adolescent mental health.
At the same time they created an amazing video explaining the impact of discrimination towards LGBTIQ+ people.