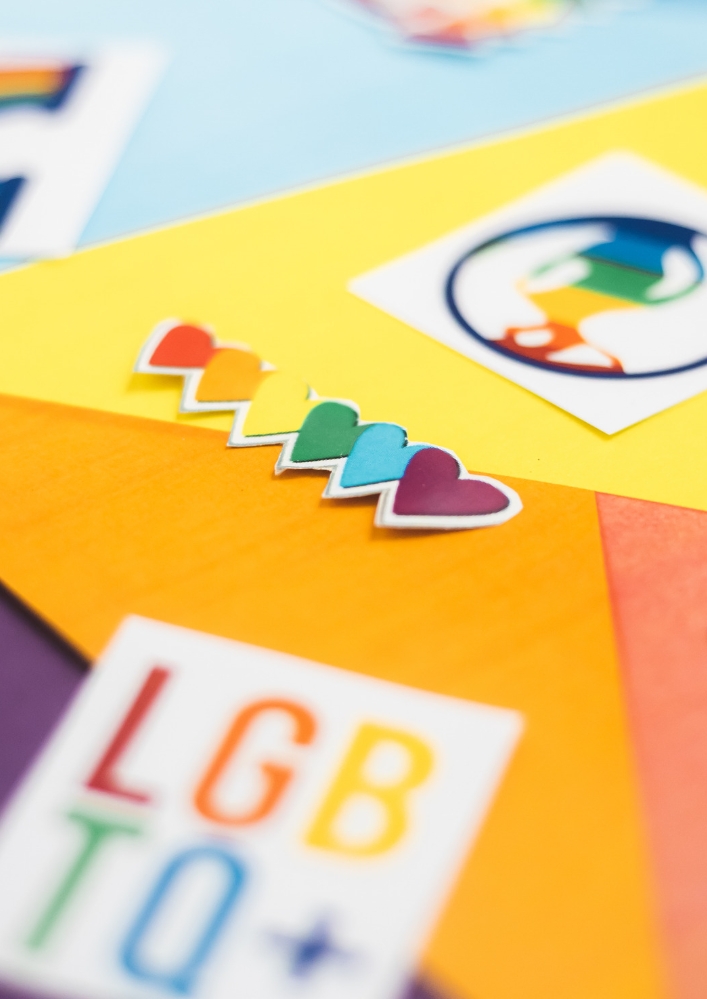 How to get involved?
The International Day Against Homophobia, Transphobia, and Biphobia (IDAHOBIT) is celebrated every year on 17 May. It is a global campaign aimed at raising awareness about the ongoing discrimination, violence, and marginalisation faced by lesbian, gay, bisexual, trans, and intersex people, and all of those with diverse sexual orientations, gender identities or expressions, and sex characteristics. The campaign seeks to celebrate diversity and advocate for the rights of LGBTQIA+ people.
Below you can find some suggestions on how to participate and engage with this global campaign.
For LGBTQIA+ people and organisations
Share the campaign illustrations: we have developed six illustrations that can be used in your online and offline advocacy efforts. Please feel free to use these materials in your own social media accounts, websites, and events.
Spread the word on social media: use the hashtags #IDAHOBIT and #IDAHOBIT2023 in your social media posts to raise awareness of the campaign. Share information about the campaign, its objectives, and why it is important to you. Encourage your followers to share their own stories and experiences, and to join in the conversation about the importance of combating homophobia, transphobia, and biphobia.
Attend or organise an event: consider joining or organising an event in your community to raise awareness of the campaign. This could include a panel discussion, a protest, a film screening, or any other event that promotes social justice for LGBTQIA+ people. Don't forget to register your event.
Educate yourself and others: use the campaign as an opportunity to educate yourself and others about the realities of discrimination faced by LGBTQIA+ people. Share statistics and stories, challenge stereotypes and prejudice, and promote understanding and respect.
Advocate for change: use the campaign as a platform to advocate for legal and policy changes that promote justice for LGBTQIA+ people. Urge your elected officials to support policies that protect the rights and dignity of all individuals, regardless of their sexual orientation or gender identity.
For allies
Educate yourself: take the time to learn about the issues facing the LGBTQIA+ community and understand the significance of the International Day against Homophobia, Transphobia, and Biphobia. This will help you be more effective in your support.
Make use of the resources you have: As an ally, you can make use of the opportunities you have to amplify the voices of LGBTQIA+ people and raise awareness of the issues they still face. Find more information, data, and insights.
Take action: show your support and be an ally to the LGBTQIA+ community. This could involve sharing the illustrations we developed for this campaign, speaking out against discrimination, providing a safe and inclusive space, or simply listening to and supporting LGBTQIA+ friends and colleagues.
Attend an event: consider joining an event in solidarity with the LGBTQIA+ community. Consider volunteering your time or skills to help these organisations achieve their goals.
Donate: consider donating to organisations that work to support LGBTQIA+ individuals and promote their rights. This can help fund important programs and services that support the well-being of LGBTQIA+ individuals.
Commit beyond the day: remember that being an ally is an ongoing process, and it's important to continually educate yourself and engage in meaningful ways to support LGBTQIA+ communities around the world.