The global pandemic is far from over and in any case it will have a long lasting impact on social activism. Some good ideas have emerged in all this chaos and can keep providing inspiration. Some new tools and forms of organising have emerged that are here to stay. And some limitations won't go away anytime soon. So it's a good idea to see what has unfolded in social activism, and what can serve in future.
This article brings a selection of inspiring ideas for action, that are likely to stay relevant even if, hopefully, we are seeing the end of the pandemic one day soon.
Of course, our starting point is the collection of ideas we published ahead of May 17, the International Day Against Homophobia, Transphobia and Biphobia, 2020. If you haven't seen it yet, this is the place to start.
Some highly symbolic actions don't need massive numbers and are safe to stage anytime, as the buzz on social media is all that counts.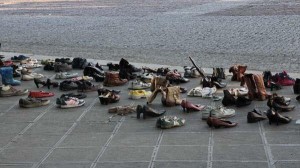 And we didn't have to wait for COVID to see them: in Tbilissi, Georgia, activists who were not able to publicly take it to the streets for security reasons  in 2014 decided to stage an "empty shoe" protest, to signal that despite threats and intimation they existed. Even if they could not be physically present, LGBTQI+ people were "represented" in this way. A powerful tactic that was used repeatedly by many last year.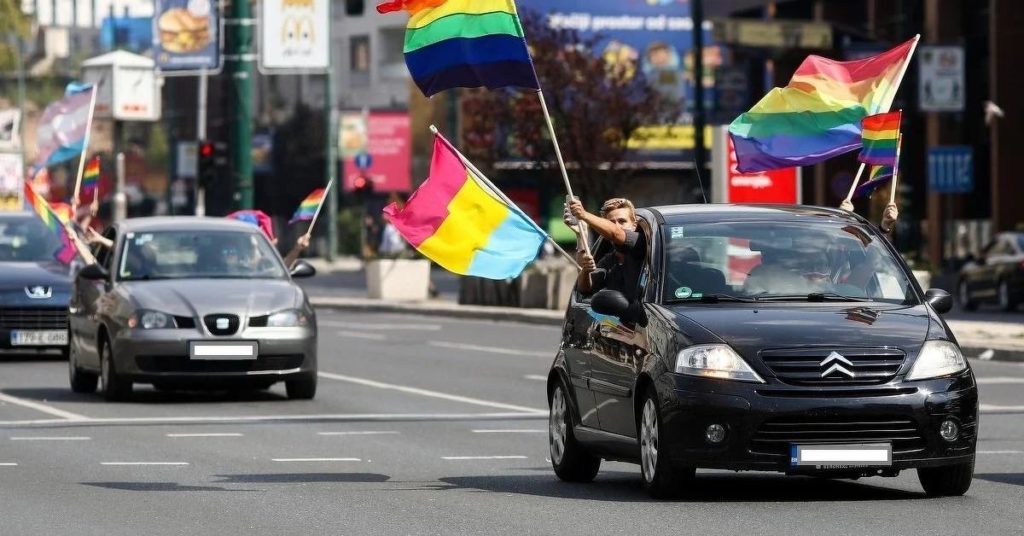 Pride Rides have been a popular tactic in Eastern Europe for many years, as they offer both a good opportunity for visibility and a higher level of security than street marches.This tactic was particularly easy to adapt to COVID-19 times outside of lockdown periods.
In Bosnia for example, the annual Pride march saw rainbow flag-waving cars drive through various cities.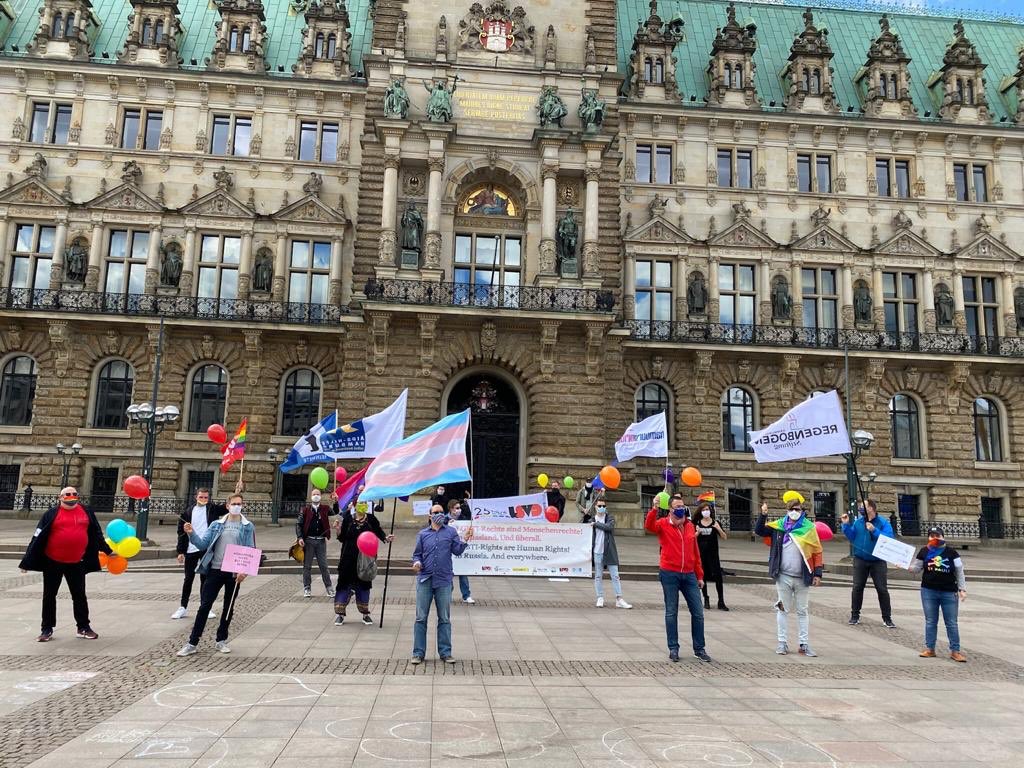 Often stunts and flashmobs were still carried out, but with limited number and with respect of safety regulations. Again, what was lost in terms of numbers was often made up with increased efforts in staging of the events, such as here in Hamburg, Germany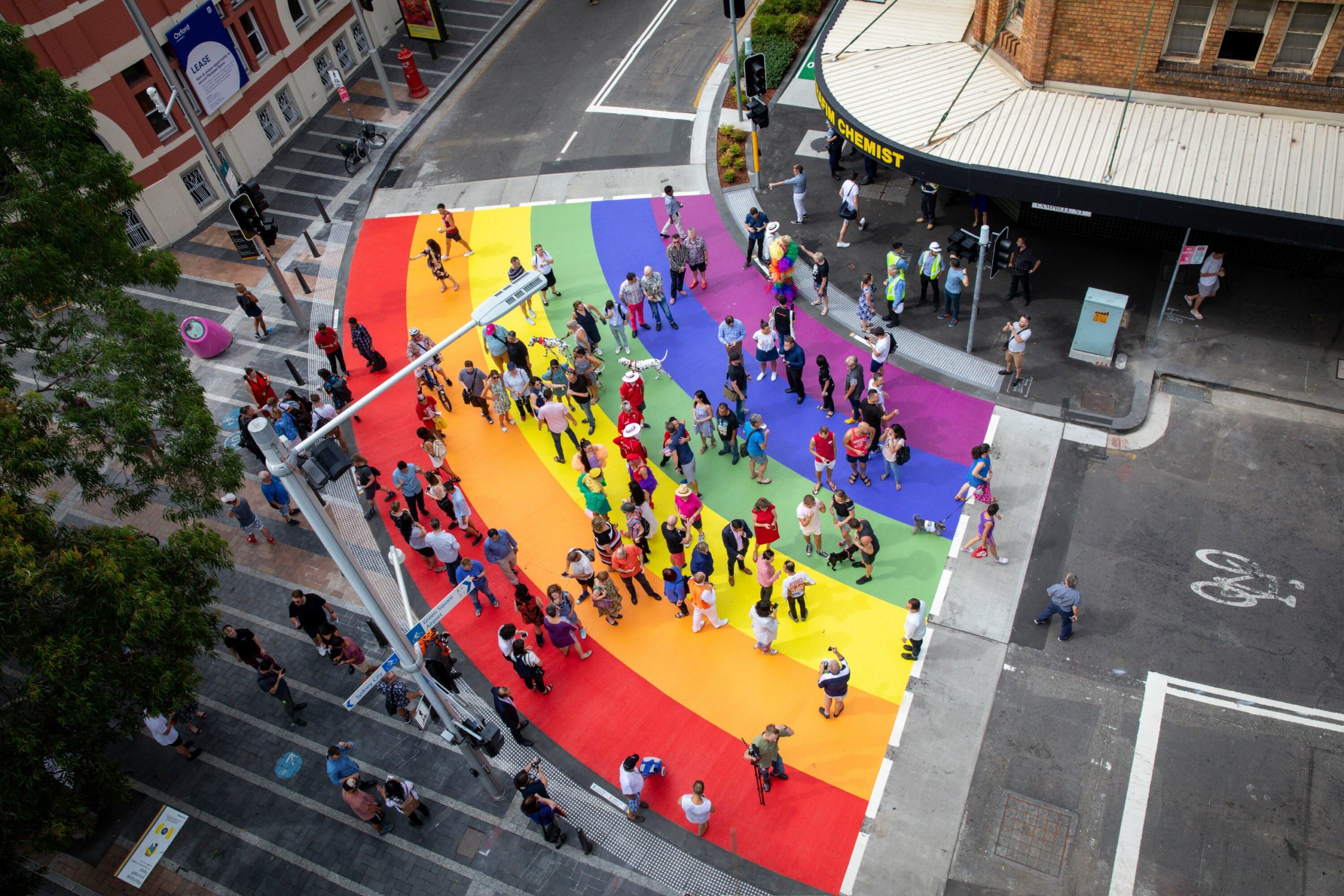 As almost all Pride marches were cancelled, symbolic events took over. Getting local authorities to paint Rainbow crossings might seem futile, but street crossings are a powerful symbol: they are eminently a symbol of public authority, and they evoke security and safety. A rainbow street crossing means that public authorities want their city to be a safe space for sexual and gender minorities, and that this has to be respected by all.
.
.
Another great tactic was to actually make use of the circumstances rather than finding ways around it. 
Using facemasks as a campaign medium has been a favorite example of this tactic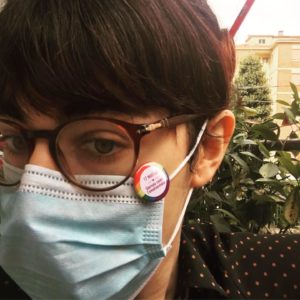 In Italy, at the end of April the municipality of Reggio Emilia was distributing surgical masks to the general population at the entry of designated supermarkets. Activists from the national LGBTQI+ organisation ArciGay added on to the action by distributing on the International Day Against Homophobia, Transphobia and Biphobia LGBTQI-themed pins to hang onto masks!
This idea found great support from the authorities – nurses, public servants, university professors, school staff, sports associations … who all took  pictures with these masks and wore them to their workplaces . The action was joined by the local media, and even the Mayor himself! The action resonated so much that even a member of the Italian Senate participated, and wore a mask with a rainbow pin to every Senate session.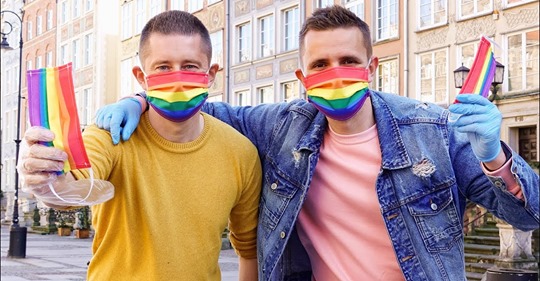 In Poland, gay activists took it to the streets to hand out free Rainbow masks. For the organisers "the so-called 'gay plague' is helping people fight a real plague". A brilliant pitch that turns the logic around. Responding to general homophobia with kindness makes people drop their defences. Watch the full video documentation here.
.
.
.
But facemasks are not the only "landmark" of COVID times. In most cities all cultural places had to shut down, leaving huge empty "advertisement" space unoccupied. In Paris, France, a cinema decided to use this space to create special posters that pay tribute to everyday heroes such as nurses or local shop owners. Something that could maybe be used for May17 communications.
;
;
For many more inspiring actions, not LGBTQI related, we recommend this very inspiring compilation from The Commons social change library