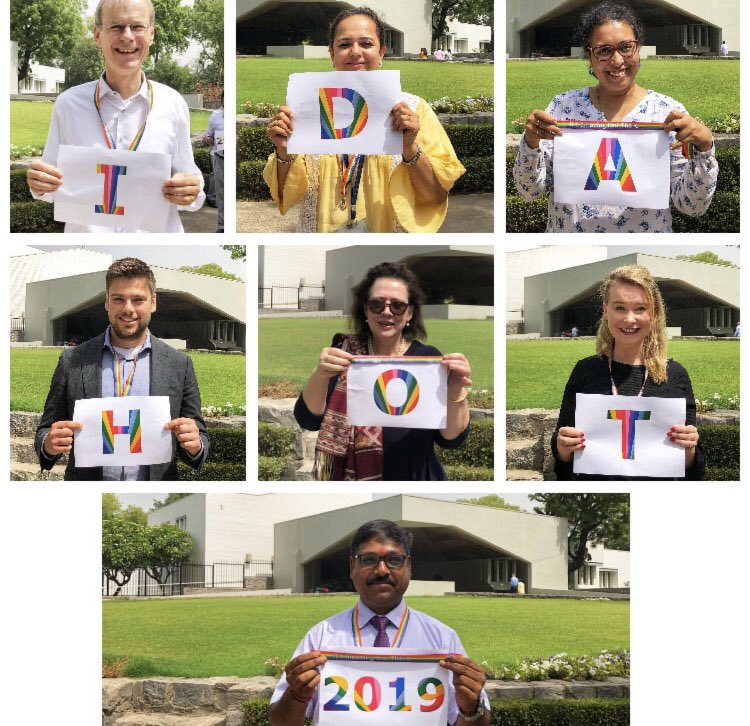 All eyes are of course on Taiwan which became on May 17 the first Asian country to allow same-sex marriage. A huge victory for Taiwan's LGBTI+ movement, which shines a wonderful rainbow all over this year's International Day Against Homophobia, Transphobia and Biphobia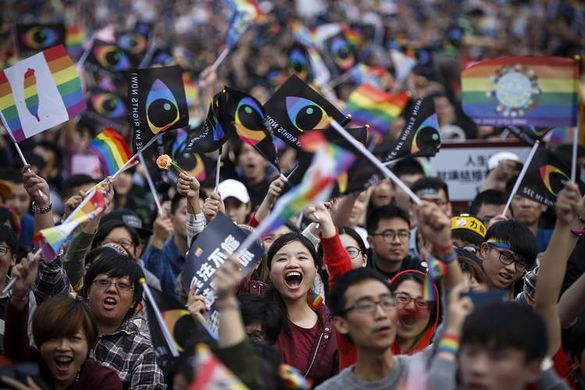 But the Day has also seen many other great events elsewhere around the world.
The week was kicked off in Norway, which hosted the annual European "IDAHOT+ forum" bringing together governments, European institutions, and civil society. ILGA Europe presented their annual edition of the Rainbow Maps and Index evidencing worrying setbacks in the situation of LGBTQI people in Europe for the first time in years.
In Australia, one of the countries most mobilised for May17, the national Youth LGBTQI+ has already more than 700 events reported. And that is only one player out of many. Many city councils raise the rainbow flag to mark the Day. And iconic building such as Brisbane Bridge once again light up in rainbow colors.
Raising the flag also remains very popular all over the UK, with cities, police forces, companies and many other entities participating. In Belgium's Flemish part a stunning 100% of cities raise the flag.
Institutions and organisations also strongly mobilise in Canada, whose Embassies across the world organise an impressive range of actions. From Quebec's State-wide's annual campaig to Police forces from east to west raising the Rainbow Flag, May 17 is a vibrant moment in all provinces.
Embassies of other countries who are committed to upholding the rights of LGBTI people are equally engaged, often providing the only visibility for the issues in certain countries where public action by local organisations is rendered impossible by law and/or harsh social climates.
In Germany, the popular action is the now very traditional "Rainbow Flashmob" taking place in over a dozen major cities. But other events also join in the festivities, with an intriguing "Steamboat lake cruise" on the menu in Berlin.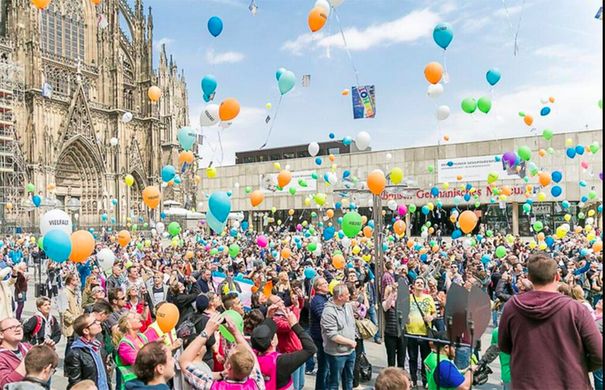 Pride marches are also part of traditional May 17 celebrations. In Brussels, the annual Pride march is always timed on the Saturday next to May 17. Marches are also happening this year in other places, including Ukraine, Albania, Northern Cyprus, Serbia, Moldova and Fiji.
Where street actions are impossible activists take it online, including in Egypt and, increasingly, in China where visibility of sexual and gender minorities face increased crackdown.
May 17 has for many years now been a preferred moment to release reports on the situation of LGBTQI+ people. This has now become a tradition all over France where this year's report signals a 66% rise in acts of violence against LGBTI people, and in many other places such as Armenia, where the situation is also deteriorating.
In Latin America, the popularity of the Day stays high. In spite of the disappointment by the cancellation of most public May 17 celebrations by Cuban authorities, the Day resonates vividly in the region. In Chile alone 45 cities, 13 Embassies, the Senate, the Court of Justice and the Presidential palace light up in rainbow colors.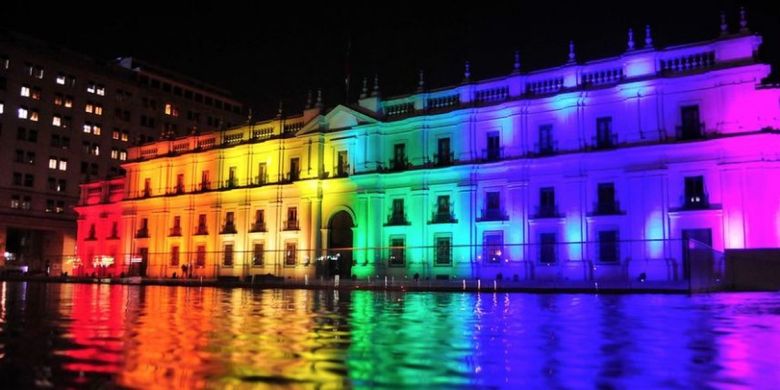 In Africa too, May 17 is marked in various creative ways. A "Rainbow Art and Business Forum" creatively advocates for diversity in Botswana. Kenyan organisations bring rarely heard "Voices of Kenya" to global attention. In South Africa marches, film screenings, photo exhibitions and public debates bring sexual and gender diversities to the forefront of public discussions.
Companies once again play their part too on the Day mainly through internal staff events in favor of LGBTI workplace equality but some companies are also going public with public rainbow displays or special May 17 products.
Last but not least, international institutions gear up once more to stand up for the rights of sexual and gender minorities, especially in light of this year's focus on "Justice and Protection". EU institutions are as visible as ever.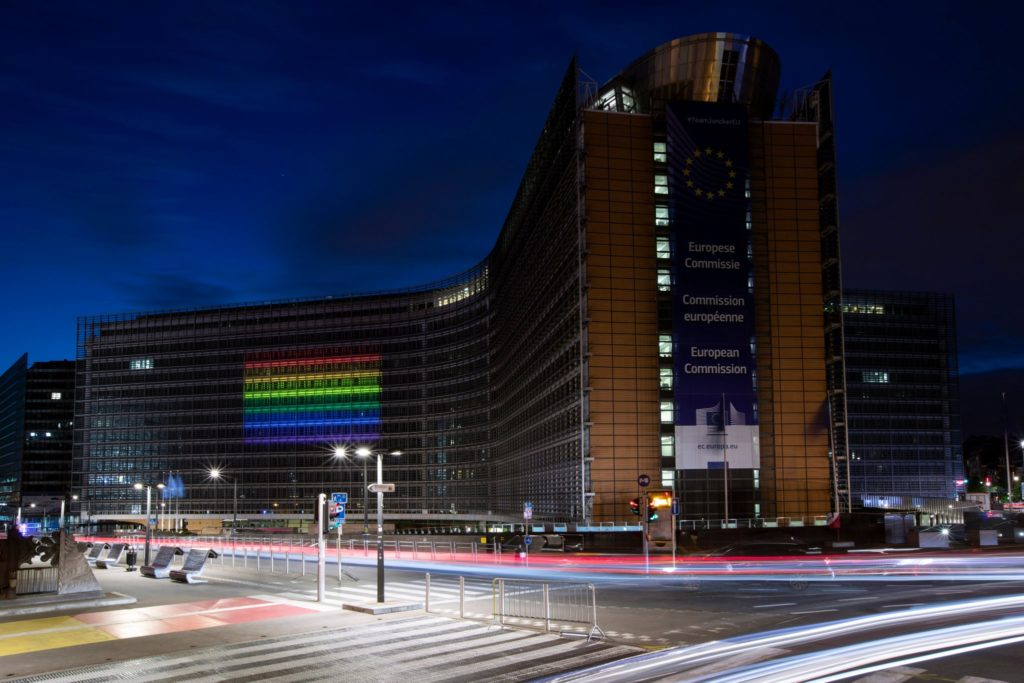 Among many events at the UN, the Free and Equal campaign releases its much awaited annual video.
All of this if of course only a small glimpse of what is happening.
A scroll down our Twitter feed provides you with more information on all the events above, and many others.
It's a moment to be particularly proud of the communities and movements we are part of.
Happy International Day Against Homophobia, Transphobia and Biphobia to all!